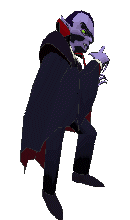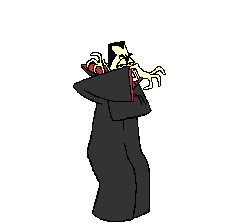 Want To Join?
Seeing that you decided to click this link, I'm guessing you're interested in joining the club! Well, we here at the Vampire Club are welcoming to all potential members, even those who aren't vampires! Check out the F.A.Q below to see answers to any questions you may have. If you have any questions which aren't answered here, drop Drac a line at vampire@humanoid.net.
---
How do I join?
Simply follow us on Neocities to become a member! Once we see this we will add your username to the members list along with a link to your site! Neocities accounts which become members will also be followed back.
I don't have a Neocities account! Can I still join?
Of course! Send Drac an e-mail at vampire@humanoid.net saying you want to join, along with a name for us to put on the members list.
What can I do once I join?
I recommend checking out and following any other members first of all. We also have a section dedicated to pages created by members!
What are these member pages?
The member pages can be anything vampire related or themed. Can be about vampires in general or a specific vampire of your choice.
How do I make a page?
The page has to be a static HTML page, which can be made on notepad. But I recommend Notepad++ which is free and easy to use! Learn some useful HTML here or here. Once you've finished the page, e-mail it to Drac (along with CSS file if it has one).
---
[BACK HOME]